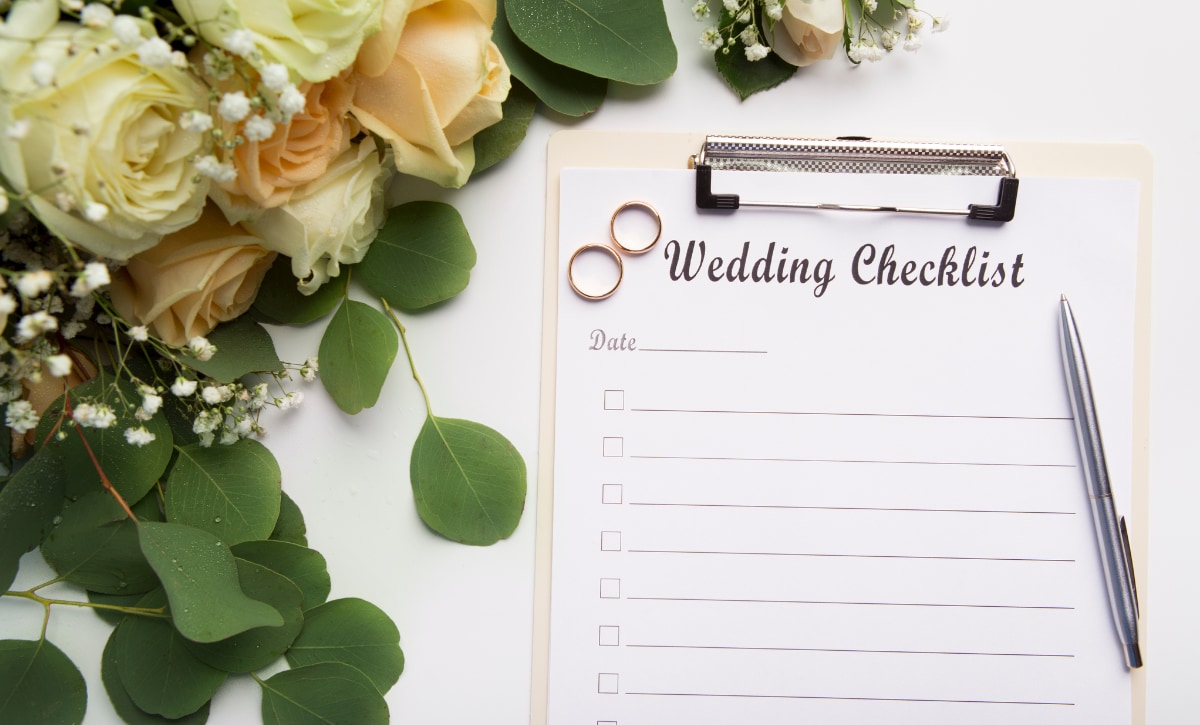 A Comprehensive Wedding Flowers Checklist by Potomac Floral Design Studio
September 20, 2023
Planning a wedding involves numerous details, and one of the key elements is selecting the perfect flowers. As a premier florist, Potomac Floral Design Studio is dedicated to helping you create a truly magical and memorable wedding day. To ensure no floral detail is overlooked, we have prepared a comprehensive wedding flower checklist. From the wedding party to the ceremony and reception, let us guide you through each element where flowers can make a stunning impact.
For the Wedding Party:
Bridal Bouquet:
The bridal bouquet is a focal point and a reflection of the bride's style. At Potomac Floral Design Studio, our experts will work closely with you to craft a breathtaking bouquet that complements your vision and enhances your overall bridal look.
Flowers for Bride's Hair or Flower Crown:
For a whimsical and romantic touch, consider adorning your hair with delicate flowers or a flower crown. Our talented florists will create exquisite floral hairpieces that harmonize perfectly with your bouquet and add a touch of elegance to your bridal ensemble.
Bridesmaids Bouquets:
Coordinate your bridesmaids' bouquets with the overall wedding theme and colors. Potomac Floral Design Studio will design cohesive and stunning bouquets that complement your bridal bouquet while allowing each bridesmaid to shine.
Boutonnieres:
From the groom to other significant male figures in the wedding, boutonnieres are essential. Our florists will skillfully design personalized and stylish boutonnieres using fresh, high-quality flowers, ensuring that every special man is properly honored.
Corsages:
Honor the important women in your wedding party with elegant corsages. Potomac Floral Design Studio will create stunning and unique corsages for mothers, grandmothers, female readers, program attendants, and any women you want to recognize on your special day.
Flower Girl:
Make your flower girl feel like a princess with a beautiful floral accessory. Whether it's a flower crown, a basket of petals to scatter, or a mini bouquet, our florists will create charming arrangements to complete her adorable look.
Pet Floral Collar:
Include your furry friend in your wedding with a specially designed floral collar. At Potomac Floral Design Studio, we can create a personalized floral collar that will make your pet look extra special and adorable during the ceremony or photo sessions.
For the Reception:
The reception is an opportunity to extend the beauty of your floral arrangements and create an enchanting ambiance. Consider the following floral accents to enhance your reception space:
Cocktail Table Flowers

Place Card Table Display

Seating Chart Floral Accent

Photo Booth/Backdrop Floral Accent

Bar(s) Florals or Candles

Memorial Table Florals and Candles

Entrance to Venue (at road)

Directional Sign Floral Accents

Photo Display of the Couple Accent

Entrance to Tent or Reception

Round Table Florals and Decor

Head Table Flowers & Greenery

Sweetheart Table Flowers and Backdrops

Farm Table Flowers and Greenery

Stage Florals and Greenery

Favor Table Flowers and Candles

Lounge Area Accent Florals

Chandeliers, Ceilings, or Beams

Staircase Flowers and Greenery

Mantel Florals

Balcony Flowers and Greenery

Cake Flowers

Cake Table Flowers & Decor

Dessert Table Accent Florals

Powder Room Florals

Walkway Lanterns/Flowers

Front Door Wreaths

Exit Lanterns for Lighted Walkway

Bouquet Preservation

Rehearsal Dinner Flowers

Brunch or Welcome Party Florals
For the Ceremony:
The ceremony is a special moment that deserves a breathtaking floral display. Consider these floral elements to enhance the beauty of your ceremony venue:
Ceremony Backdrop: opposing ceremony arrangements, arch, Chuppah, Mandap, Wall of Flowers

Aisle Decor: on chairs, pews, on the floor or in the grass, entrance to the aisle

Welcome Sign Floral

Beverage Station Floral

Memorial Flowers

At Potomac Floral Design Studio, we understand the importance of impeccable and personalized floral arrangements for your wedding day. Let our expert florists guide you through this wedding flowers checklist, ensuring every detail is taken care of. From the wedding party to the reception and ceremony, our goal is to create breathtaking floral displays that exceed your expectations and make your wedding day truly unforgettable. Contact Potomac Floral Design Studio today and let us bring your dream wedding to life with stunning floral arrangements.
Request a Consultation with Us